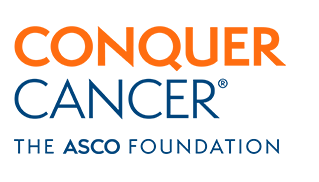 International Innovation Grant
American Society of Clinical Oncology The ASCO Foundation International Innovation Grant Award 2022
Another Honor for Snehita Women's Health Foundation
Prof. Dr. Regi Jose Medical Director of Snehita Women's Health Foundation wins another prestigious grant award ; The International Innovation Grant 2022 for the research titled, "Validation of the Breast Cancer Risk Assessment Tool made for Indian Women using Large Cohort Data."
Snehita Women's Health Foundation is being selected to receive a 2022 Conquer Cancer International Innovation Grant in the amount of $20,000. The grant period commences April 1, 2022 and concludes March 31, 2023.
International Innovation Grants
The International Innovation Grant (IIG) provides research funding in support of novel and innovative projects that can have a significant impact on cancer control in low- and middle-income countries. It is intended to support proposals that have the potential to reduce the cancer burden in local communities, while also being potentially transferable to other low- or middle-income settings. This year five researchers across the globe have been awarded IIG.
Snehita Women's Health Foundation was the implementation partner of prestigious NIH grant award on mHealth in collaboration with RTI International which was named as MOncoEd a mobile application was developed and used to train primary care physicians on early detection of Breast Cervix and Oral Cancers.(2016-2019) U.S. National Institutes of Health (R21CA224387)
Prof. Dr. Regi Jose
Professor of Community Medicine and Consultant in Clinical Epidemiology and Public Health at Sree Gokulam Medical College and Research Foundation, India; with 19 years of experience in medical teaching. She is a mentor to PhD students affiliated with the Kerala University of Health Sciences. Dr. Jose has experience in community-based intervention projects, health systems research, and bioethics with a special interest in cancer epidemiology. She is the founder and medical director of a non-for-profit organization, Snehita Women's Health Foundation, that is dedicated to the promotion of women's wellness, especially early detection of cancer. She has developed a breast cancer risk assessment tool, for Indian women (Snehita breast cancer risk calculator). She was the India implementation lead for the NIH m-health project M-OncoEd, which developed a mobile application for training primary care physicians in Kerala, India. Her area of expertise is early detection of breast cancer through clinical breast examination. She has examined more than 20,000 women and trained numerous community volunteers to do clinical breast examination.

[Dharma Ram Poonia, MS, DNB, MBBS , Francine Nicole Epse Kouya, MD, Venkatraman Radhakrishnan, MD, MBBS, MSc, DM, Asima Mukhopadhyay, MBBS, MD, MSc, PhD, Regi Jose, MD, DNB, MPhil]